Master Bathroom Powder Table
When my parents renovated the "attic" of my childhood home to include an updated master suite, my favorite part of the entire remodel was the master bathroom add. I wasn't old enough at the time to appreciate the timeless fixtures and details they considered, but now the understated skylight, massive shower, and calming color scheme make it one of my favorite rooms in the house.
Given that my family is already ramping up for the holiday season (read: guests visiting all the time), it was decided that the bathroom needed a powder table - a place for guests to drop their jewelry before hopping into the shower, store spare towels, and have toiletry essentials available.
Anyone who knows me knows that I love a brand that promotes lady power. So, I was especially excited to discover Cora - an organic tampon brand dedicated to delivering a quality product to their customers while also giving back and supporting access to safe period products to women around the world. The product packaging is well designed - they can be beautifully displayed and do not scream the need to be buried in a drawer, out of sight - a rarity in the world of feminine hygiene products.
I was proud to incorporate them into my styling of the new powder table. For the design, I re-purposed a bedside table and focused on keeping the nook uncomplicated and uncluttered.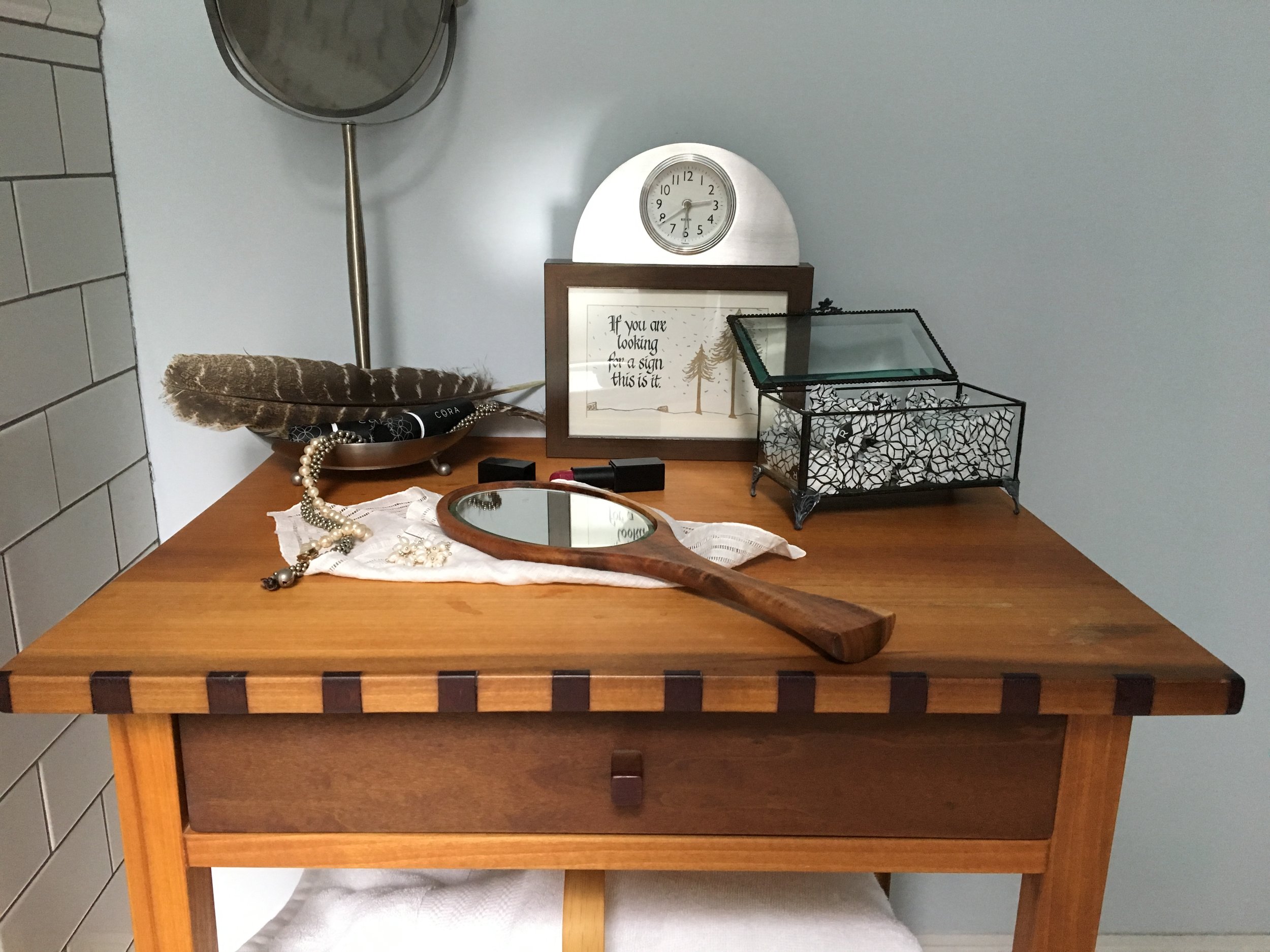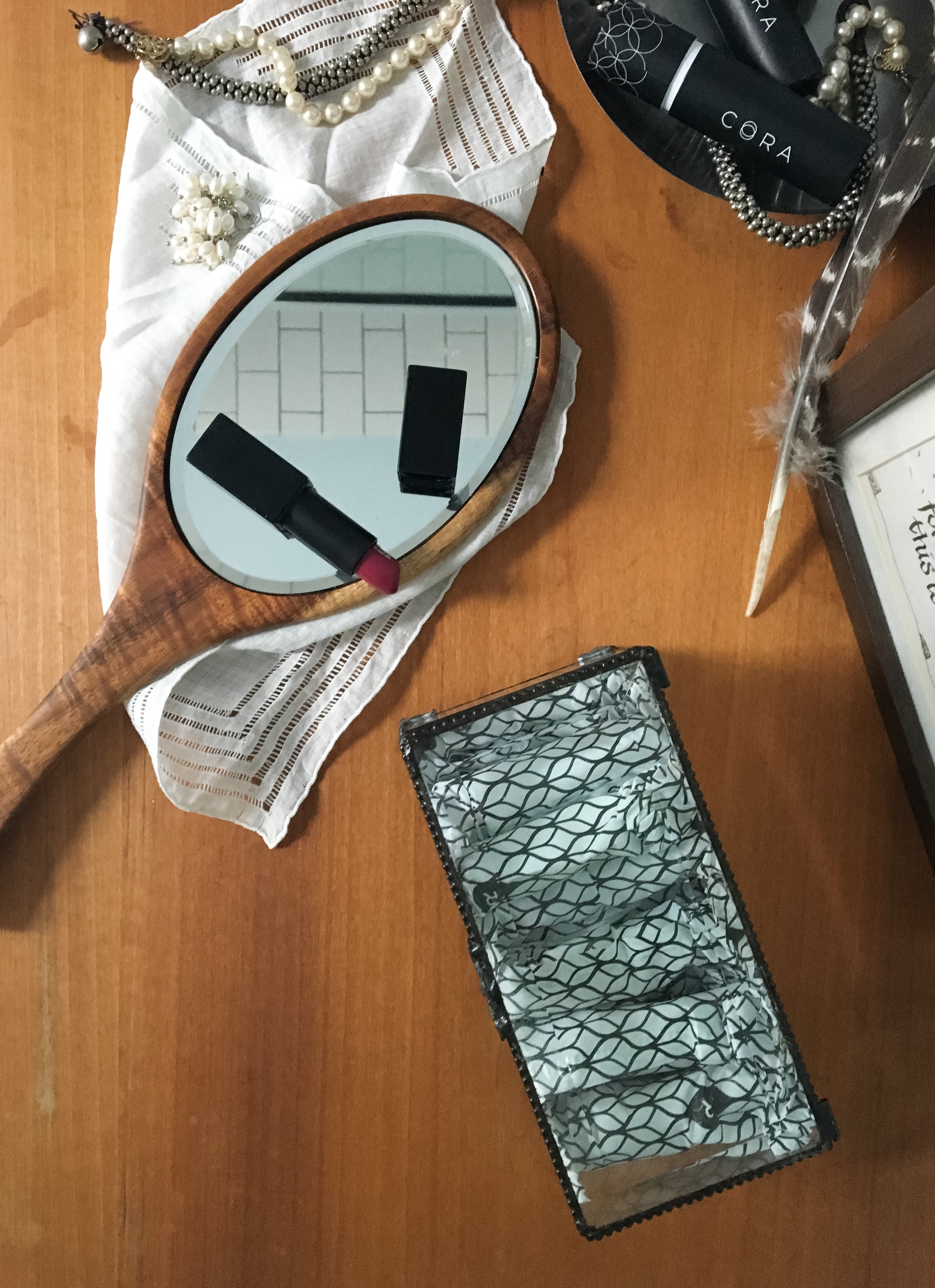 Learn more about Cora and their powerful mission here and here. You can purchase their products (and sign up for a subscription service) on their website or at Target.
Update!
Using the discount code ELAINETWENTY1016, receive 20% your subscription order on Cora's website.
*Discount valid 10/27/16 to 11/11/16.